About Airboat Rides Melbourne, Florida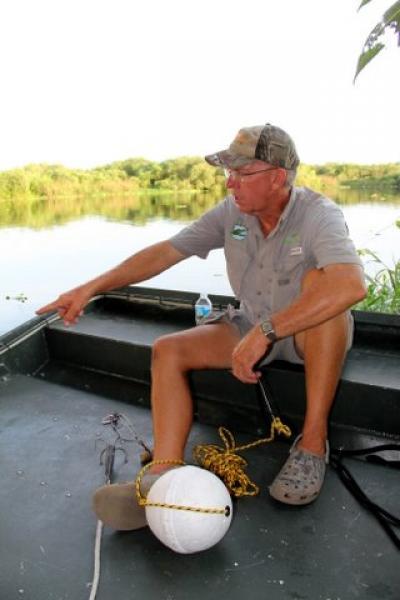 We operate airboat rides beginning at sunrise, which is always a spectacular way to begin the day. With Florida's incredible number of sunny days per year, watching the sun creep over the horizon and bathe the wetlands in blazing light is practically guaranteed to be a stunning and memorable experience. For those who aren't early birds, daytime tours offer the perfect opportunity to see the largest of the alligators soaking up the sun, and provide great viewing conditions for the diverse bird life of the wetlands. For daytime trips, you'll need sun block, lightweight clothing, sunglasses, shoes that you don't mind getting a little wet or dirty, and of course a camera.
Our state-of-the-art airboats are fully equipped for up to 9 guests in total comfort (depending on size), and are small enough that we can explore any area that catches your interest and assure you of the best possible opportunity for wildlife sightings. These boats can go where no others can, anywhere you wish in the vast majesty of the swamplands. Our guides also carry cameras and will be more than happy to take photos of you and your friends and family, and email them to you after your trip.
Airboat Rides Melbourne is located in Melbourne, FL, just a short drive from Orlando, Daytona Beach, Vero Beach, Sebastian, and the Space Center, and offers a perfect counterpoint to a vacation at Orlando's famous amusement parks. It isn't just the theme parks that are amazing in Central Florida! We would love to show you and your family Florida's stunning wetlands and the beautiful scenery and wildlife. Just give us a call on 321-288-3997 and we'll be delighted to answer your questions and arrange your very own personal tour.