Testimonials for our Florida Boat Tours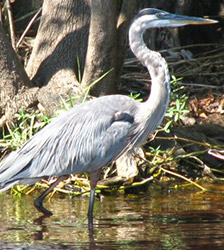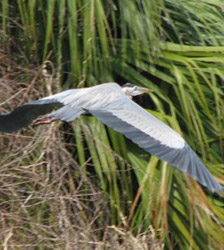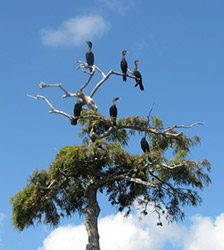 Our fun family airboat rides keep people coming back again and again. Read on to hear what some of them have to say!
---
Great!
Great time, cool boat and a great guide.
Ron M
Sweet Ride!
Sweet ride, captain was knowledgeable and down to earth. Saw plenty of wildlife, overall it was a great little cruise. -
Scott H.
Excellent!
We rented the private boat and it was excellent! very informative and helpful guide who is local to the area. Thanks for a great trip!
Annemarie O,
Great Experience
1st airboat ride....was AMAZING! Great experience....the local knowledge of the waterway and wildife that was shared by our guide was excellent! A must see if only visiting Melbourne for a few days!
Steve Y.
Friendly and Military Discount Offered
Captain Dexter is amazing with the history of the river and the wild life that dwells there. The boat is clean and safe. He's friendly and offers a military discount.
Nancy L
Never Disappoints!
Recently took the tour...second time if that tells you anything...Mike talked so much we were on the water for well over an hour. The tour never disappoints. Highly, highly recommended.
Travis W
Amazing!
My children and I had never been on an air boat before, my husband had. We really wanted to experience this with our children. This company and captain was amazing! He explained the wildlife to us and how stuff works out there. It was such an amazing experience! I recommend this company to everyone! We were not disappointed at all! Saw many gators and all different kinds of birds and fish! I personally felt so free out on the water.
Mary W
FANTASTIC Tour!
We had a FANTASTIC airboat tour with Captain Mike! Our group of six had ages from the twenties to eighties. Another group of four was in our boat and and we all loved it. Captain Mike was considerate to tell us about the area while waiting on a late couple who didn't give the right phone number. He even ran across the parking lot to check if they were waiting elsewhere!

Captain Mike was fun, considerate and knowledgeable. He grew up on that water and has a deep knowledge and love of the animals and plant life. His boat, equipment and the dock were in great shape. There was plenty of parking. He took great care of us, especially my 85 year old parents. You can tell he really loves the area and showing it to the people he takes on tour.
Karol H.
Awesome - A "Do Not Miss Experience!"
We had an awesome experience, we went to the Three Forks Marsh location. The guide was friendly and informative, we saw all kinds of wildlife, including a few gators. The ride itself was spectacular. beautiful scenery everywhere you look. This is a do not miss experience
FANTASTIC TOUR!!
FANTASTIC tour! Captain Mike was very informative of historical facts, birds, fish, and gators in the water. Answered lots of our 4 year old Grandchild (Clairia) questions with no problem! Lol. (And believe me she had plenty)
Sherri M
"Capt. Mike has a wealth of local information"
I rarely write reviews but feel this one is warranted. Decided to do something a bit different today with my adult son and schedule an airboat ride. We're both from Florida and had never taken an airboat ride and were not disappointed! Captain Mike has a wealth of local information of the environment and history of the St. John's River. I was happy to learn so much, things I never knew even as a Florida native. Saw too many gators to count, but that was only a fraction of our enjoyment! Looking forward to a private tour with the entire family!! Thanks again Captain Mike! Your kind nature and boat ride made our day!
Leslie Delisa
Very Informative
Captain Mike was very informative with environmental facts. We saw a good number of alligators and the airboat ride was fantastic. Thank you fior a great excursion.
Dawn Cole
Outstanding & Saw Many Alligators
Captain Mike was outstanding he took us out on a wonderful adventure ! He gave us a thorough understanding of Florida ecosystem and wildlife that abounds within it .We saw lots of Alligator's and other wildlife.This experience was a highlight of our visit to Melbourne area! We will be back to book a night adventure in the future
Peter Pearson
Capt. Mike
Captain Mike was wonderful. Everyone just loved the boat ride. He was the perfect host, educator, entertainer and Captain. On a 5 star scale we will give him 6 stars. We wish him good health. He is now my friend. He is a special knowledgeable and all around great guy. Also quite funny.
Philip S.
We all had a fantastic time, amazing airboat ride!
Dear Captain Mike!
My husband and I just wanted to thank you for the amazing airboat ride that you treated us to with our two daughters recently! We all had a fantastic time and were surprised about how much information we learned about the wildlife and local area! You were so accommodating with our last minute reservation, ensuring we had a comfortable ride in a private boat, which is a level of customer service rarely found in today's world. The time, passion and energy that you poured into our experience was so evident and greatly appreciated by our whole family! Our youngest daughter is still telling everyone she meets that she got to hold an alligator egg! We have recommended you to many and will be back again! Thank you so much!


Tiffany R
Absolutely Amazing!
Absolutely amazing! We had the pleasure of having Captain Mike as our guide. Mike was so nice, hilarious and knowledgeable. He allowed our 7 year old to co-captain with him and it made our sons day!! This was a last minute decision for us and I am so glad I called! Great memories were made!
Ashley F
Leigh Credke
Capt Dexter was a great guide!! We saw so many alligators and birds. He was informative and very generous with his time. We will be back!
A great guide!
Great Tour!!
We had a great tour with Captain Mike! He was so friendly, knowledgable, and great with our kids. According to my 9 year old, we saw 32 alligators and 4 turtles. We learned a lot, too!
Christina Ferber
Private Tour
Had some time to kill and called a bunch of air boat tours and everyone I called was booked! Talked to mike on the phone and got a private tour and it didn't disappoint !!! So informative and learned a lot!!My 3 kids saw so many gators big and small!! Was so awesome for there first time experience !! Definitely will be back again soon! Thanks Captain Mike for a great time !!!
Lisa
Thrilling!
Thrilling start to the morning with Capt. Mike pointing out wildlife! Manatees, gators and more. We had a GREAT time.
Myra Wooten
Captain Mike is a fantastic Tour Guide!
Captain Mike is a fantastic tour guide and knows the St. Johns River like the back of his hand. We saw dozens of gators and his educational comedy is great too! Would highly recommend an airboat tour with him. Can't wait to go back and explore the other areas of the river (maybe even at night!)
Wesley R
It topped our recent trip to Asia when we rode an elephant and even racing over the mountains in an 8-wheeled vehicle!!!!!!!!
John & Vi had this to say:
"Hi Capt. Mike: Thanks again for a wonderful trip yesterday - John said it topped our recent trip to Asia when we rode an elephant and even racing over the mountains in an 8-wheeled vehicle!!!!!!!!
We were in Ron Jon`s last night and started talking to one of the cashiers - of course everyone was still gushing about the great airboat ride - and he said that he wished he had known about you because people were asking about airboat rides that morning.
Thanks again - we look forward to seeing the photos - and will contact you when our friends and family are in town - can`t wait."
John & Vi
Awesome Time
"had an AWESOME time with you and your stories!! can`t wait to see you again on our next vacation!! *highly recommended!!*"
Amazing Time
"We had an amazing time on the airboat today! We`ll definitely be back with more of our family!"
We've Done Them All
We've done them all...by far the best airboat ride/tour we've ever done. Capt. Mike showed us birds nests with babies, baby alligators, big alligators, alligator nests, turtles and all kinds of birds. He also shared with us in detail how they hunt and farm alligators and the history of the river. We learned a lot and had a blast!
Awesome Airboat Ride
You took my boys and I on an awesome airboat ride last spring. We are hoping to reschedule another excursion this March.
More fun than we even expected
I was a bit skeptical of how much fun my younger children would have riding on the airboats, but Captain Mike made sure the ride wasn't only enjoyable for my little ones... they had a blast! We're planning on going back to see Captain Mike soon, so my sons can see the alligators again. They love it!
Jeffrey A.
Excellent Tour, very educational!
My buddies and I had a blast with Mike (the airboat captain) when we went on our tour. We were only down for a few days, but he made it easy to schedule our tour. Actually, everything was a breeze! We'll definitely be calling Mike again when we are back in the area! It was also very educational.
Andrew S.
Woah! Awesome!
Whoosh!! That's the feeling you'll have after a tour with Air Boat Rides Melbourne. My husband and I had been on a few air boat tours, but they all ended in like 20-30 minutes. Mike gave us an awesome tour, which laster almost an hour. We definitely felt like we got our money's worth! We'll definitely be back!
Mary B.
Stim Labs
Capt. Mike,
Permit me to take a moment to express my sincere appreciation for your contribution to my group's outing during a recent business meeting held in Melbourne, Florida. Everyone thoroughly enjoyed the airboat ride. I particularly enjoyed the stories of the land, its history, and its wildlife. It was a great group activity and definitely contributed to the camaraderie we strive to maintain. Obviously you went-the-extra-mile to make it an unforgettable experience, and your efforts did not go unnoticed. I have no doubt that I will hear references to the event at future meetings of our group. Thank you again for your efforts on our behalf. Please be assured that if our future travels take us back to the Melbourne area, I will definitely consider using your services again.
Kind regards,

Stim Labs Corp.
Judy C.