You've finally found it, a REAL AIRBOAT EXPERIENCE!!!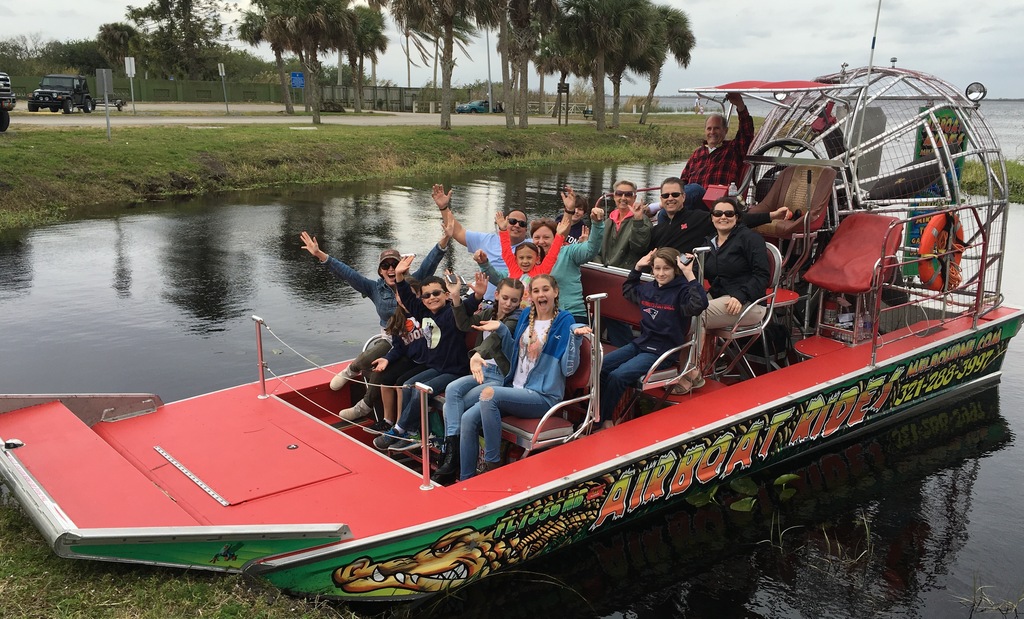 NOT JUST ANOTHER BOAT RIDE DOWN THE RIVER AND BACK!!!
If you're looking for a real airboat experience in the Central Florida area it doesn't get any more fun and exciting than AirboatRidesMelbourne.com!
At AirboatRidesMelbourne.com we believe that when you go for an airboat tour that you should experience a real airboat adventure off the beaten path. Captain Mike Tipton grew up hunting and fishing on the Upper St. Johns River basin so he knows it like the back of his hand and he wants to share it with you! Your safety is our primary concern but our goal is for you and your family to have a fun and exciting airboat experience while skimming across the river and swamps and to share as much information with you as possible about the alligators, wildlife, birdlife, fish and plant life that abounds on the marsh.
Reservations are required for all rides!
PLEASE, COMPARE OUR PRICES AND THE LENGTH OF YOUR RIDE and you'll find that you will get the longest personal and private airboat TOUR on the Spacecoast for your money!
---
Half Hour (30 min.)
Airboat Ride Special!

(Limited time and availability.)
$24.95!!! ALL seats with a MINIMUM OF SIX of your family members or friends! Come and experience a snap shot of the real Florida outback on the pristine Upper St. Johns River!
---
Four person minimum on all tours below.
(We can usually pair you up if there's only two of you.) Each additional person at normal rate.
---
1 Hour Educational and Informative Eco Tour:
$45 Adults / $40 Kids (under 12) (*Cash Price) (Price Includes Tax) - Skim across the river and marshes into the 120,000 acres that make up the Upper St. Johns River basin. Get an in depth look at the alligators, marsh birds, trees and plants that make up our beautiful wetlands.
(*Add 3% per person for credit card transactions.)
---
Custom Tours:
At AirboatRidesMelbourne.com we can provide custom tours for your family or corporate outing. We can also provide transportation for weddings in the marsh, video production, etc… so whatever you want to do on the marsh we can usually provide the airboat(s) for doing it for up to 50 people!
---
PLEASE COMPARE RATES!! LONGEST & BEST TOUR ON THE SPACE COAST!!
---
Add $10 per person for night/evening tours. (Departing at 5pm or later)
---
CANCELLATION POLICY:
At the captains discretion, if WE have to cancel due to weather or mechanical issues, you will be issued a full refund or you're welcome to reschedule.
There are NO REFUNDS for cancelling within 24 hours of your departure time or if you (or anyone in your party) doesn't show up.
Transaction Fees:
*Add 3% per person for credit card transactions.